The final result
After a few more months of saving, I was finally able to buy all the electronic parts for this speaker kit from Visaton. In the meantime, the price went up by almost 200€, so I spent 1400€ just for the chassis and the crossover. That's also the reason why it took me a few months to save and build it. Sorry for the long wait.
I also wanted to buy a suitable amplifier, but I found out that I can also use my PA amplifier in the meantime to save the money first. Long story short, it doesn't sound as bad with it as I thought it would. Also, I'm not a fan of buying everything new when possible, so I'm waiting for an opportunity to get a used amp for the Grand Orgue.
I don't want to keep you waiting any longer, so check out the final result here: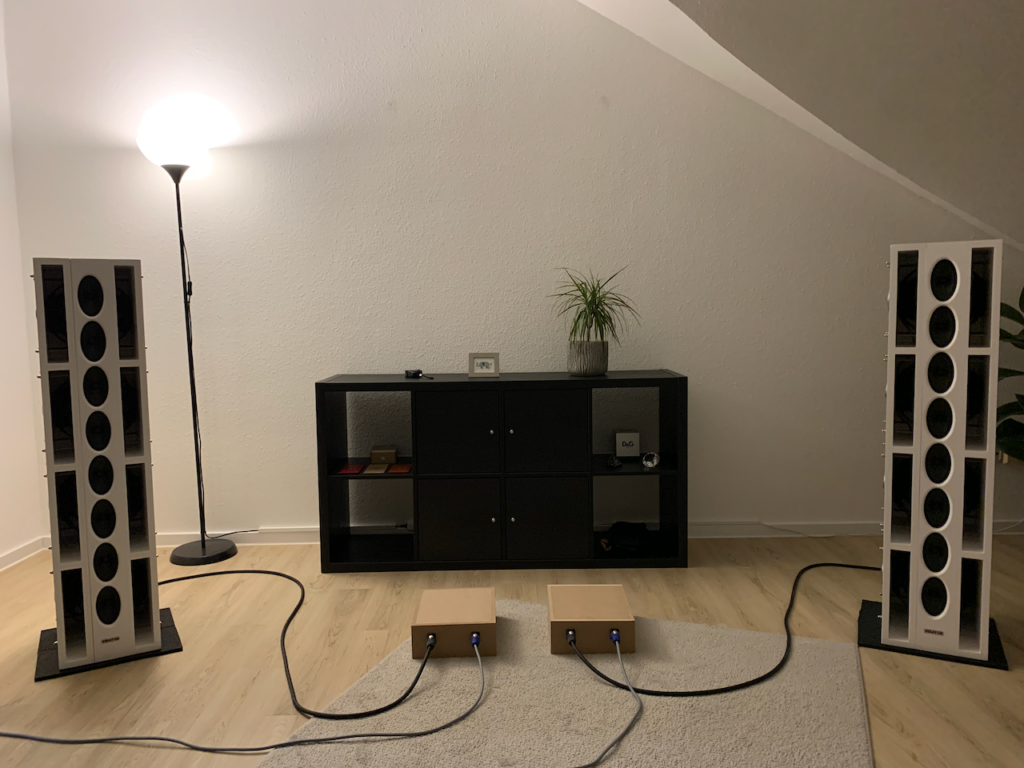 ---
Check out my Instagram page for more pictures of the process of assembly.
What follows
Next time, I would like to share the measurement results of the speakers with you in a bit more detail. They vary enormously depending on the position. To be fair, I still haven't found the right place for them. First I tried in my bedroom (since it is the largest room in my apartment), then I tried in my workroom, then again in my bedroom in a different placement. Right now the Grand Orgue is still in the bedroom corner as seen in the Instagram post. Let's see what time will do.