PA amplifier: update!
As you know, my amplifier broke last year and I tried to fix it with the parts sent by the manufacturer. Here is the PA amplifier update!
In the last post about my PA amplifier I wrote that I still need to complete a test under load. This has unfortunately revealed that the problem is not solved. The amplifier continued to fail irregularly.
After a long back and forth with the manufacturer, he was willing to make a replacement. However, he told me directly that the amplifiers still had to be produced for the time being. The shipment would be made directly from China.
Since I bought the amplifier back in the day, the price has increased by 300€ during the pandemic. For this reason, a refund would have done me not much good – I would have just had to spend even more money on a new model. This is the model I originally bought.
So I sent it back to China and waited for a new unit. And finally, in January this year – after about HALF A YEAR later – I received the replacement!!!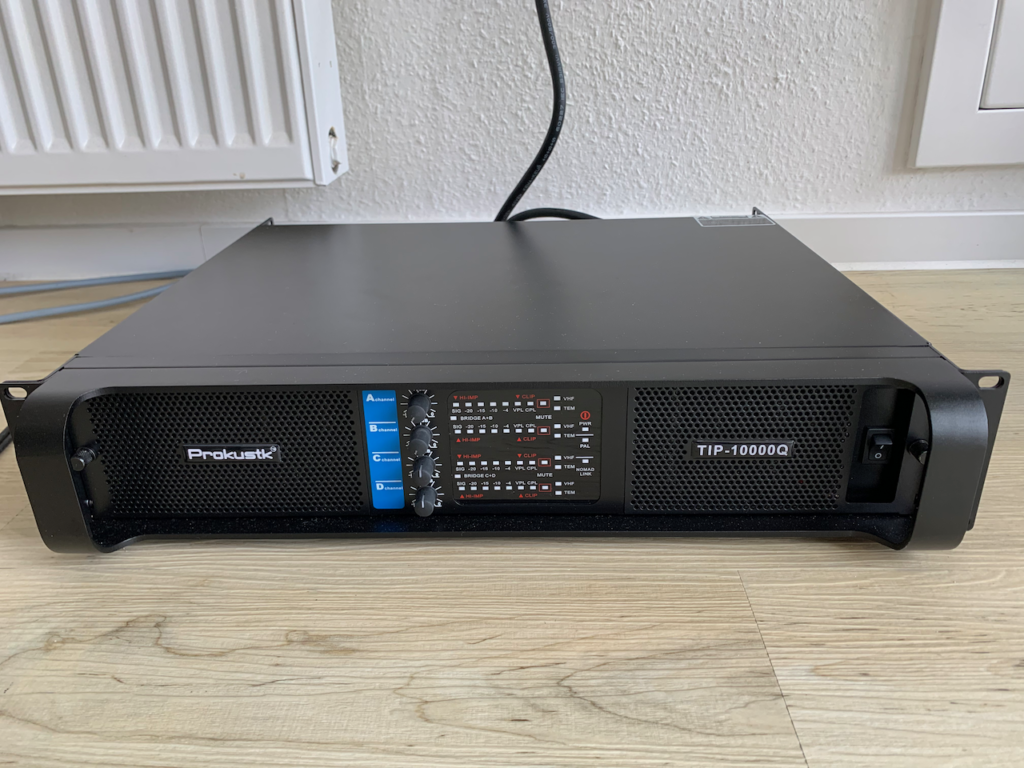 It looks different from the original model I had before, and the lights in my apartment no longer flicker as soon as you turn it on, so I guess they worked on the electronics too.
Other than that, it has the same features as the old model and delivers the same sound! I've already tried it on my PA system in my parents basement. 😜
At the moment, I'm going to use it on the Grand Orgue, as I don't want to spend any more money on this project for now. But when summer comes, nothing will stand in the way of an outdoor rave. 🔊🔊🔊